Guides and Templates
Everything you need to make a living as an artist, in one place.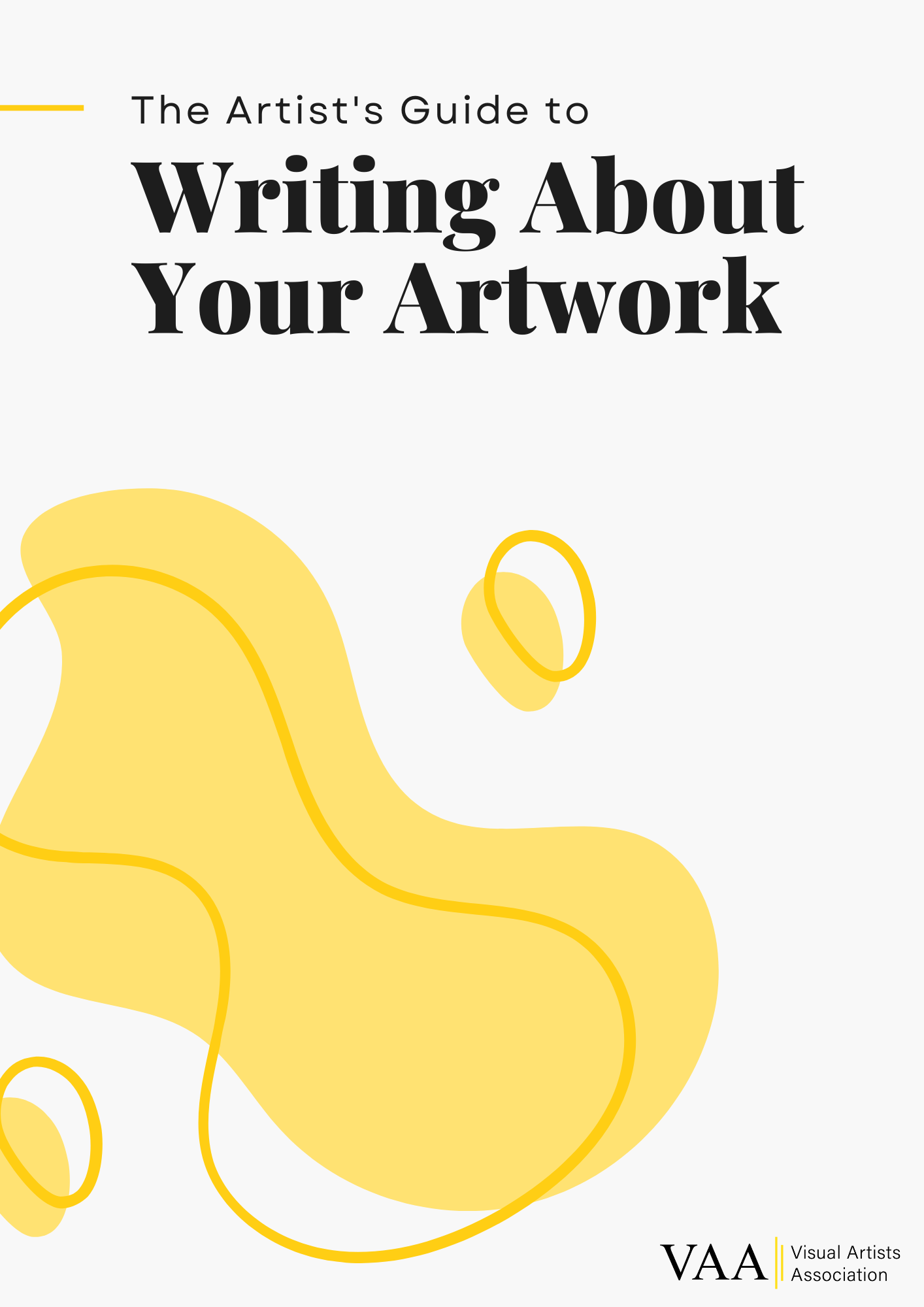 The Artists Guide to Writing About Your Artwork
The VAA's top tips for writing about your art and submitting applications.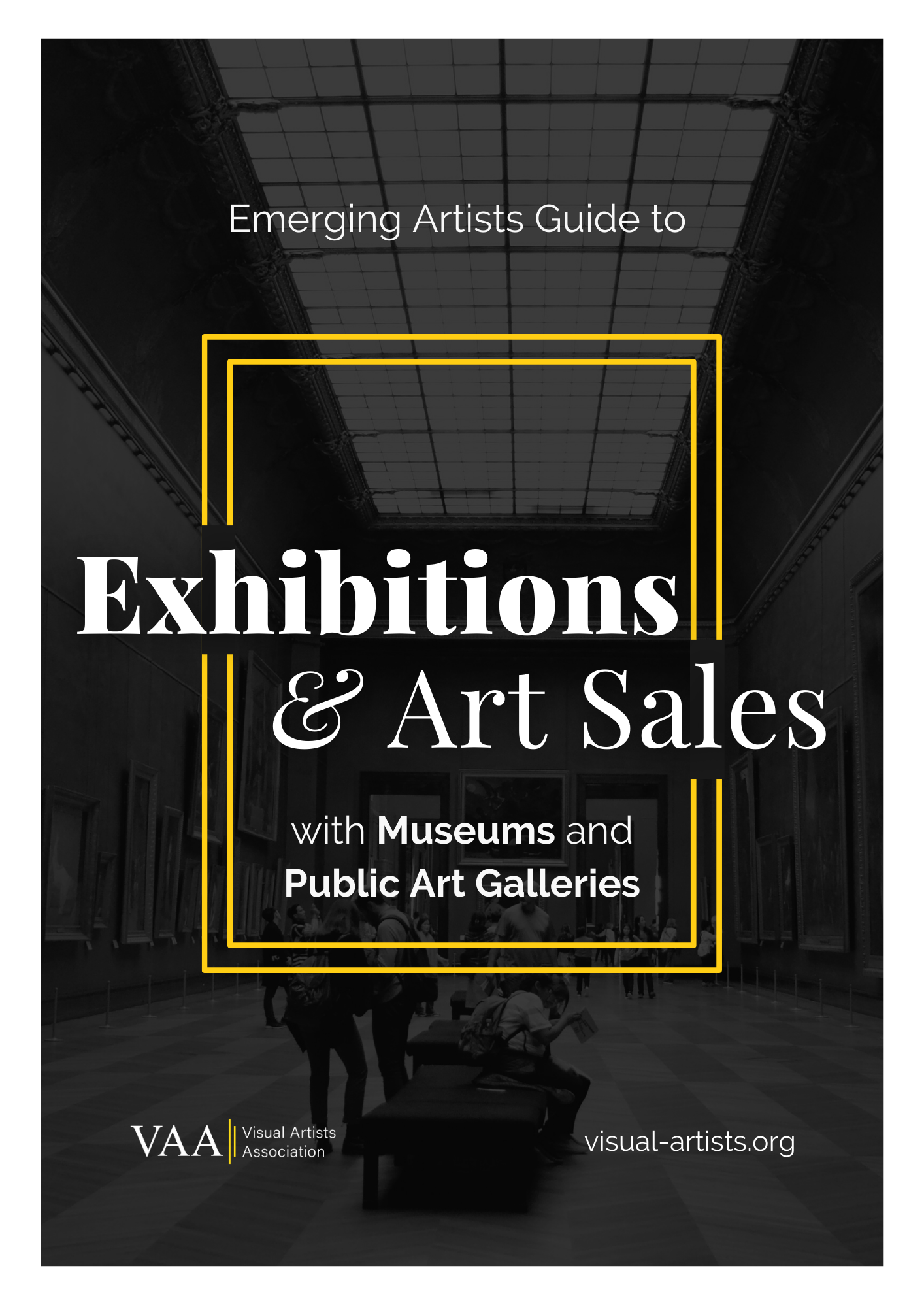 The Emerging Artists Guide to Exhibitions and Art Sales
The VAA's top tips for getting your art into exhibitions, and making more sales with Museums and Public Art Galleries.
The Artists Guide to Crowdfunding
The VAA's top tips for making sales and raising fund with Crowdfunding Platforms.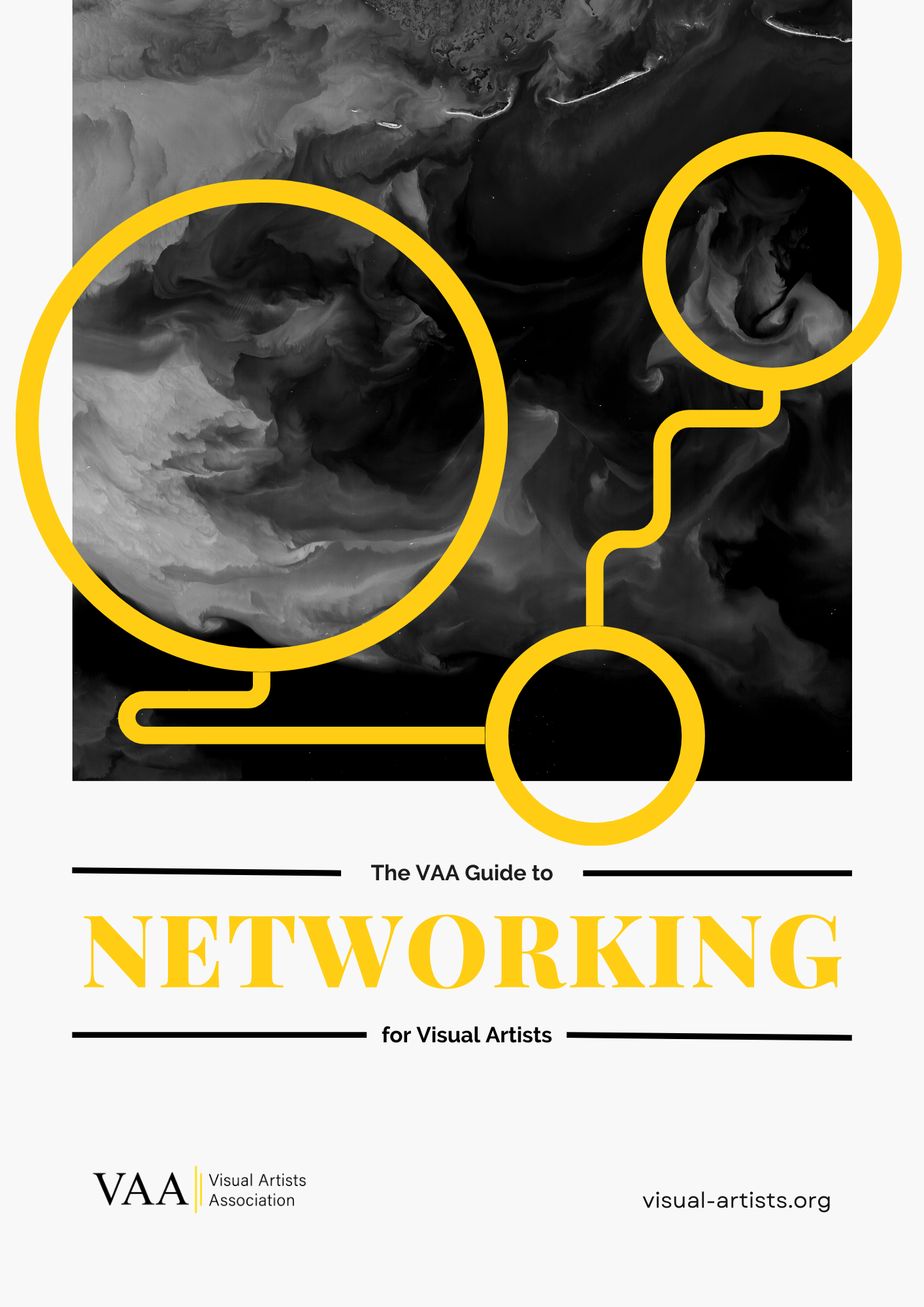 The VAA Guide to Networking for Visual Artists
The VAA's expert advice for making the most out of networking as a Visual Artist.
Social Content Guide
Use our handy guide, and start improving your social media skills, today!
The Artists Guide to Selling Prints
Learn about the VAA's 5 Ps for Print Sales.
The Artists Guide to Mailing Lists
Learn about the VAA's top tips for setting up and maintaining an email list.
The Artists Guide to Selling Art on Instagra
Learn about the VAA's top tips for selling art on Social Media.
The Artist's Guide to Licensing
Licensing opens a single piece of art to a variety of income generators. In addition, licensing allows you more exposure. In turn, creating a name for yourself and helping your work find more buyers and opportunities. 
The Artist's Guide to Online Presence
The online art market is estimated to take up 25% of the entire art market. To establish your place in the art market, an online presence is an absolute necessity. A digital presence is essential to your marketing, pr, and engagement.
The Artist's Guide to NFTs
For the past couple of years, NFTs have been the talk of the internet. From the infamous Red Ape Family to digital art, non-fungible tokens have become the new way artists can sell their work. So, what exactly could NFTs mean for you?
The Artist's Guide to Bios, Statements, and CVs
It is an industry-standard that artists should have a biography, statement, and cv prepared for any events or opportunities that may come your way. All three are important tools that should be properly utilised in your business and work in conversation with one another.
The Artist's Guide to Getting Gallery Ready
Gallery-Ready is a standard industry term that refers to artwork that is appropriately and professionally prepared to be
received by an art gallery. Now includes a directory of Online Galleries!
The Artist's Guide to Art Fairs
Art Fairs are a flexible and established platform that allows artists to gain traction and reach success. There is rarely a week that goes by in the art world where a new art fair isn't introduced.
The Superstar Guide to Sales
The route to success relies on cultivating an approach that works for you and your business. This guide will set out the 3 essential steps to developing a thriving sales process. 
The Artist's Guide to Mindset
As an artist, mindset is exceptionally important as creativity requires calmness and flexibility. We will look at how to develop a growth mindset further on in this guide.
How to Promote your Virtual Exhibition
The first part of this guide will help you to evaluate your current situation and establish the goals you hope to achieve with your next virtual exhibition. We have then provided you with 3 ways to market yourself virtually.
The Artist's Guide to Branding
Art is a way of expressing oneself, a way to capture beautiful moments or emotions and communicate them to others visually. Here at the VAA, we want to show you that business strategies are essential to the success of your career.
Guide to PR
In it's simplest terms PR is about making favourable connections with key players in your chosen industry. In the art world this includes press, critics, buyers, collectors, and the general public.
Guide to Online Galleries
Online Galleries are essential to your status as a professional individual. They increase your sales, but they also act as a digital portfolio that people can use to find you and your artwork.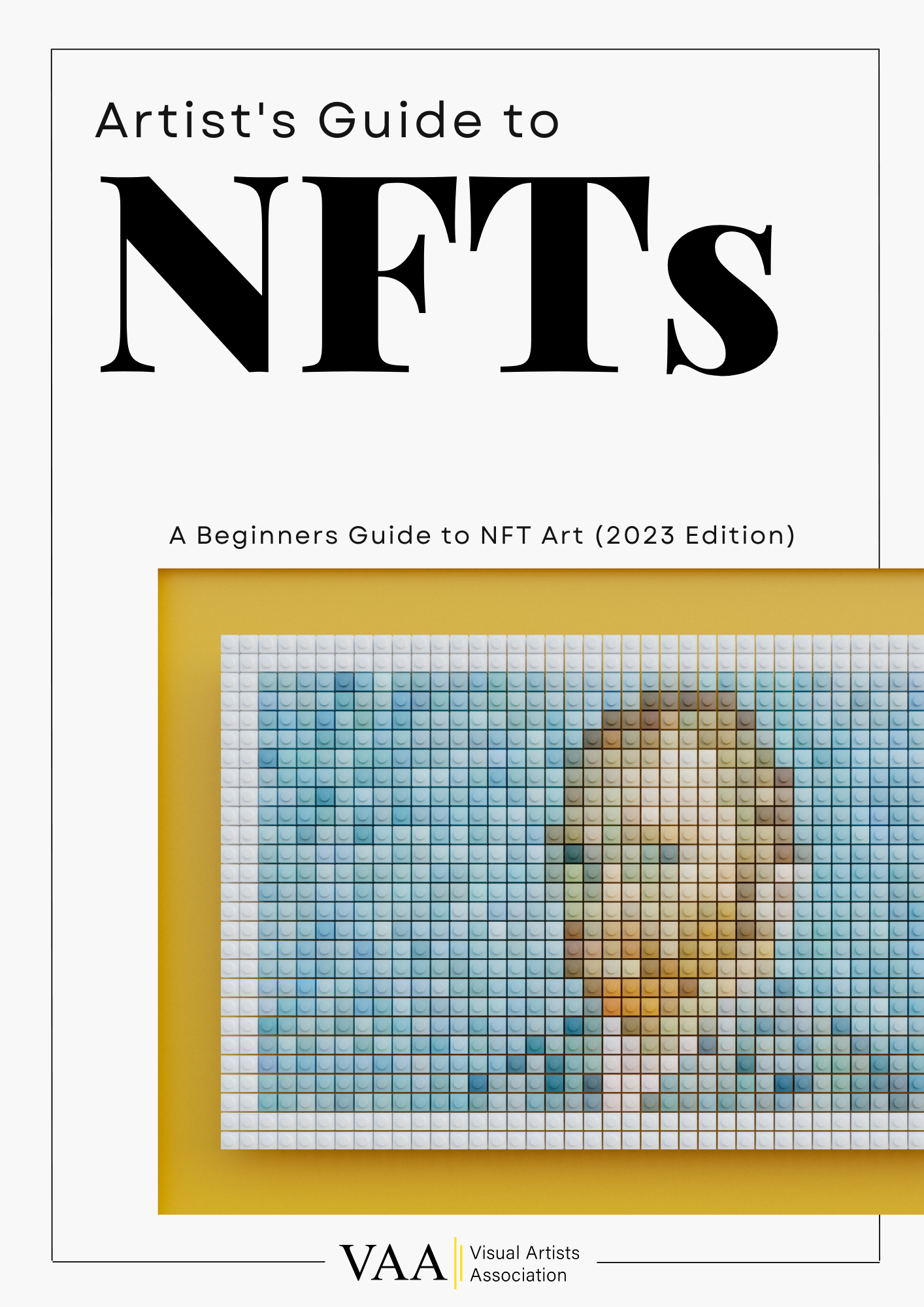 The Artists Guide to NFTs (2023 Edition)
A beginners guide to NFTs, brought up to date for the 2023 Market.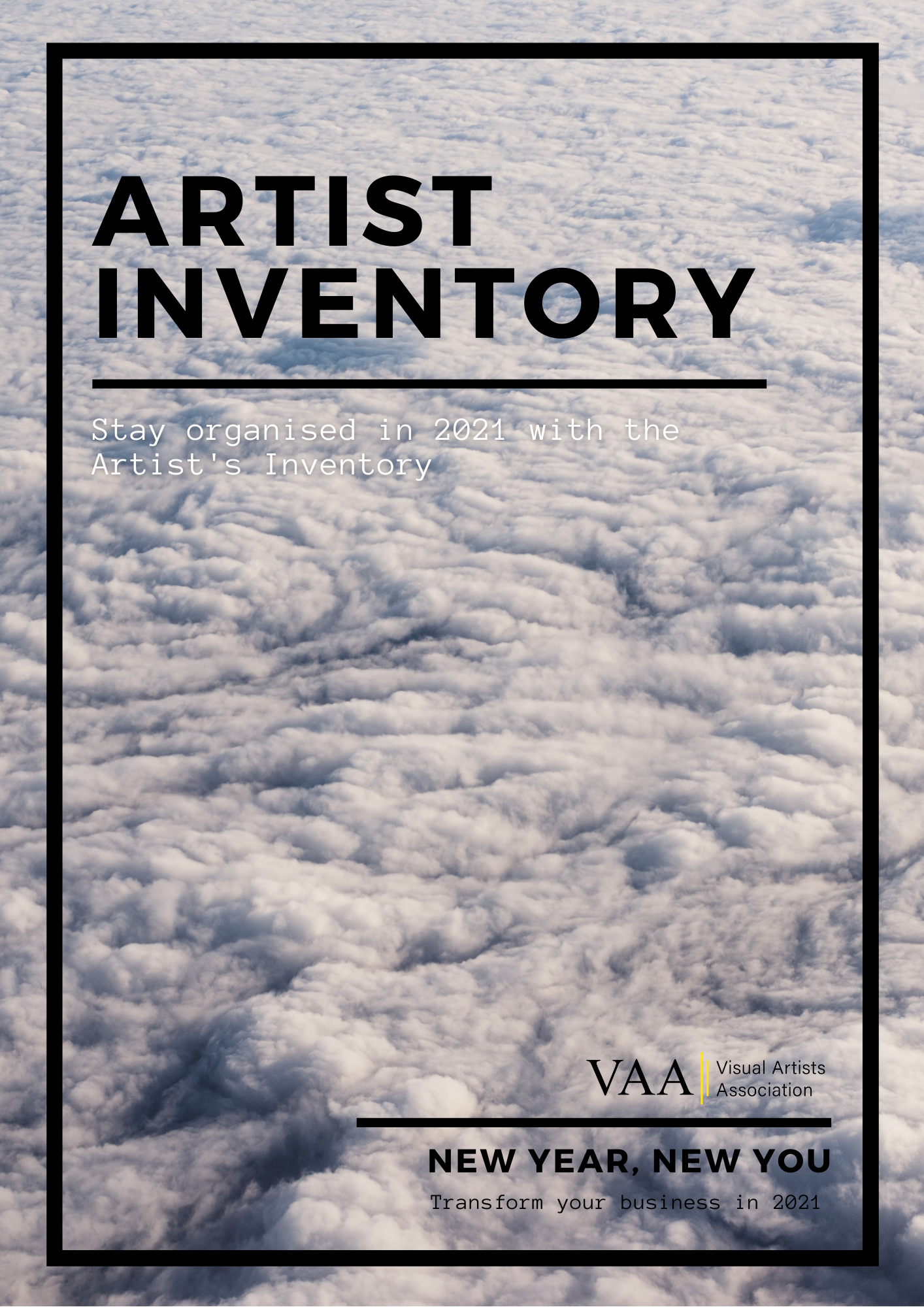 Artist Inventory
Organise your practice with the Visual Artists Association Inventory.
Sales Invoice
Make your life easier by using a sales invoice.
Certificate of Authenticity
Download our Certificate of Authenticity Template 
Member Logo
Use our member logo on your website and events to show you are a #VAAWorkingArtist
LOOKING FOR MORE?
Make sure to read our Articles for more information on building your career.